Review Overview
Summary : Srirastu Subhamasthu can be termed as an old wine in new bottle which has nothing new to offer!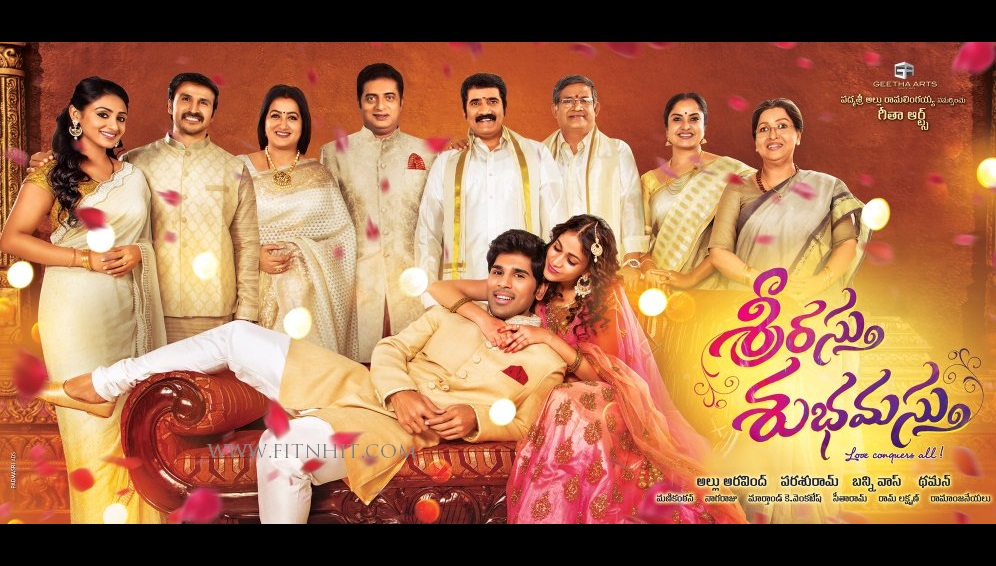 Cast: Allu Sirish, Lavanya Tripathi, Prakash Raj, Rao Ramesh, Ali
Banner: Geetha Arts
Music: SS Thaman
Editor: Marthand K Venkatesh
Producer: Allu Aravind
Director: Parasuram
Story:


Sirish (Allu Sirish) is a rich guy and his father (Prakash Raj) doesn't appreciate middle class families. He has very poor opinion on middle class people and girls hailing from that background. He also believes that middle class folks trap rich families in the name of love with the evil idea to snatch the properties.

His elder son (Ravi Prakash) marries a poor family's girl and he doesn't even talk to his daughter in law not even knows her name. Incidentally, Sirish also falls for a middle class girl (Lavanya Tripathi) and plans to disprove his father's opinion. That is why he introduces himself to the girl as a poor guy. Will he succeed in doing so? What happens next?– forms the rest of the plot.

Star Performances:

Allu Sirish: There is definitely some improvement in his histrionics but his laughter was reserved but not full fledged. He is still having issues in dialogue delivery. There is lot to learn for him in the comedy department as well.

Lavanya Tripathi: Her role was intentionally trimmed in order not to dominate Sirish's character but she scores well in the little scope of her role.

Prakash Raj, Rao Ramesh and Others: Unfortunately, Prakash Raj's acting looked artificial this time and the makeup was overdone. Rao Ramesh did a natural performance and it was sad to see Sumalatha-an actress with good potential getting wasted. Ali tries to tickle a funny bone and Hamsanandini is confined to just songs.

Analysis:

The story doesn't have much twists as it is a very well known story for Telugu Audience. The director tried to show novelty in the treatment but unfortunately he couldn't succeed in it either. Some of the sequences in the film look baseless such as the hero forgetting his hometown and details after losing the purse. Hero's characterization will remind the audience of films like Attarintiki Daaredhi.

The interval bang and climax look quite predictable. The second half also goes down in a pale fashion where the hero lands himself in the herione's house. Movies like Parugu and Nuvvu Naaku Nacchav are remembered here. The climax has a Bommarillu kind of sequence between the hero and his father and Prakash Raj gave the same expressions to pull it off once again. How many times do we have to witness the scene where the heroine elopes from her wedding stage and choosing the hero?

Technical Aspects:

The production values by Geetha Arts are commendable. Thaman's music is quite forgetful but the background score was pleasant to hear. The story is quite old and the director failed to create new impact with it. The film relies heavily on emotions which also failed to create good effect.

Positive Aspects:
Dialogues
Few Emotional Scenes
Rao Ramesh's performance

Negative Aspects:
Routine story and screenplay
Climax sequence
Review Overview
Summary : Srirastu Subhamasthu can be termed as an old wine in new bottle which has nothing new to offer!