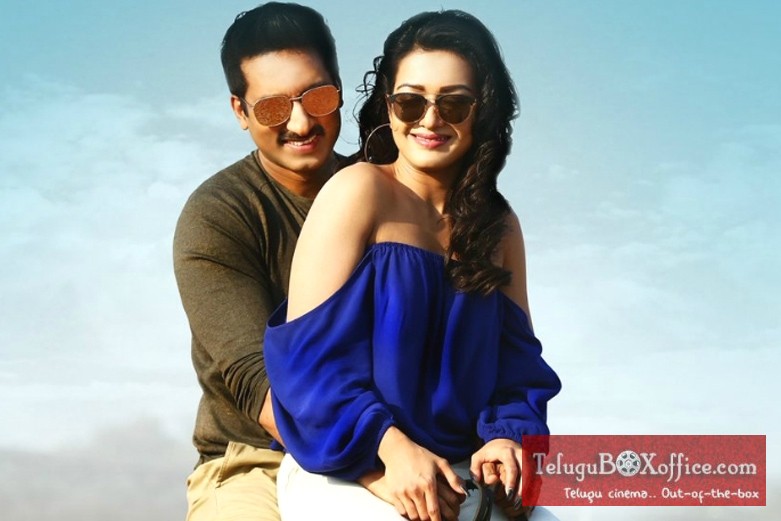 Review: Gautam Nanda – Same Old Story
Review Overview
Music
Camera Work
Story
User Rating:

Be the first one !

68
So much was said about Gopichand's Gautam Nanda when the film was launched. Today, the film has come a long way and has also released. Gopichand is back with a much needed new look in this film which promises to be a masala entertainer. Hansika and Catherine Teresa play female leads and Sampath Nandi has directed the project. How much did he succeed with this film, well, read on to just find it?
Gautam(Gopichand) is a billionaire who spends his dad's money and wastes a lot of time. In one of his parties, a waiter insults him and asks him what is his real identity without his dad's money. This leaves Gautam dejected and he barges his car on the road and hits a pedestrian and injures him. To his shock, Gautam finds out that the man he hit(Nanda) is exactly the same as him. After discussing a lot, he gets an idea and asks the poor man to swap places. But he does not know that this will be a fatal mistake from his end. What is that mistake and how did he come out of it is the rest of the story of Gautam Nanda.
Gopichand is seen in a double role for the very first time. He has got a good scope to perform and boy, he lives up to all the expectations. He scores full marks when he gets a transformation during the end and his performance is at its best in the climax. Luckily, Gopichand changes his look and this makes for a better viewing for the audience.
Hansika does not suit the role of a slum girl one bit but she tries hard to stay in the limelight. Sampath Nandi has designed a superb character for Catherine as the sensuous girl shines in both performances and in skin show. Mukesh Rishi and others have done their bit. The last fifteen minutes are good fun as both the Gopichand's fight it out and this has been executed fairly well.
So much was said that Sampath Nandi has spent a lot and this shows on screen. The routine story is lit up only because of good production values which are nicely supported by Thaman's background score. The first half has some fresh fun moments but the second half gets sloppy as time progresses.
The film's major problem is Sampath Nandi's direction which is below par. After choosing the basic story, he adds only a twist and that too during the last ten minutes and by this time, the audience is sick and tired.
Rich Production values

Gopi Chand's new look

Catherine's bikini show

Outdated storyline

Predictable nature of the script

Emotionless plot

Gautam Nanda has old school storyline which you might have seen in many films. But Gopichand and the rich visuals make this film a below average watch. Watch it only if you have no serious work and that too with minimal expectations.