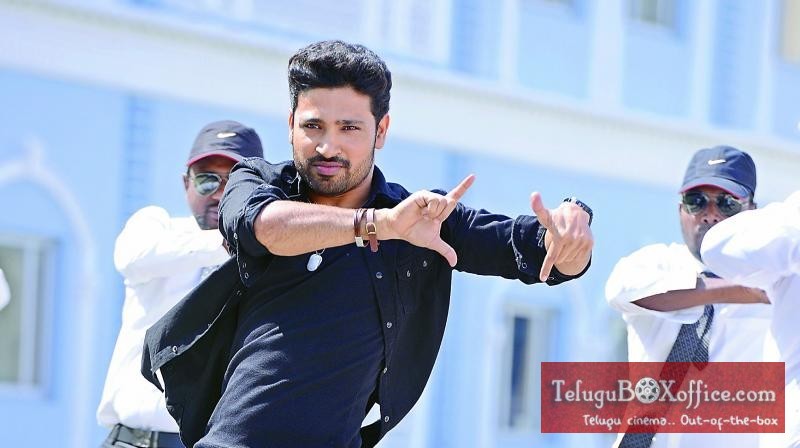 Post the success of Kumari 21F, Sukumar has given a chance to yet another director for his new home production Darshakudu which has hit the screens today. Read on to see how the film is.
Story:-
A struggling director played by Ashok wants to make a love story to prove his mettle. After a lot of struggle, he somehow manages to get the film. He starts making a love story but in order to get a real feel for his film, he traps a costume designer(Esha Rebba) and puts his own love story facets in the film. What problems do these situations pose to the girl is the whole story about.
Cast and Performances:-
Debutante Ashok is strictly okay looks wise but suits the role well. However, his performance is not that good and a better actor should have been chosen for this film. Heroine Eesha Rebba is beautiful and is at ease in her role of a costumes designer. She is convincingly good and will have a long way to go in Telugu cinema. YouTube star Sudharshan played hero's sidekick and has done a decent job.
Technical Department:-
Sai Karthik's music is very disappointing as not even one song is worth a mention. But the BGM is some solace to the film as it elevates the film nicely. Cinematographer Praveen Anumolu showcases the film nicely even though it is a medium budget film. Director Jakka Hari Prasad's debut is very disappointing as the film does not have that masala or grip that a film based on the industry has. The narration is bland and does not give you any high.
Highlights
Esha Rebba
Interesting Story Line
Minus Points:-
Lag in narration
Hero's performance
Lack of entertainment
Summary:-
Films based on the film industry need to be very entertaining or quite realistic. But Darshakudu does not fit in any of those categories and does not provide any novelty from Sukumar and his production house. Even the new faces do not help matters and make this film a daunting experience for the audience.
Review : Darsakudu- Fails to Entertain
Review Overview
Music
Camera Work
Story
User Rating:

Be the first one !

49