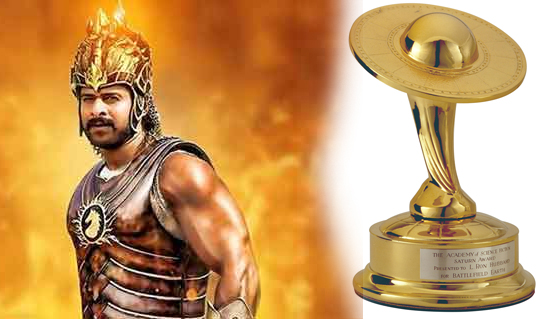 India's biggest motion picture Baahubali's victory march is showing no signs of slowing down. The film is continuing to draw acclaim from international quarters and yesterday, it won a rare honour by ending up as the only non hollywood film in the Saturn Award nominations.
Saturn Awards or Golden Scroll Awards are quite famous in Hollywood circles. Baahubali won five nominations for Best Supporting Actress, Best Music, Best Fantasy Film, Best Costumes and Best Production Design.
The other films nominated are Mad Max, Star Trek and the likes. This was an unexpected nomination and the team was quite stunned when they came to know about it through social media. 
Lets hope the film doesn't merely end up with nominations and that an award comes our way.