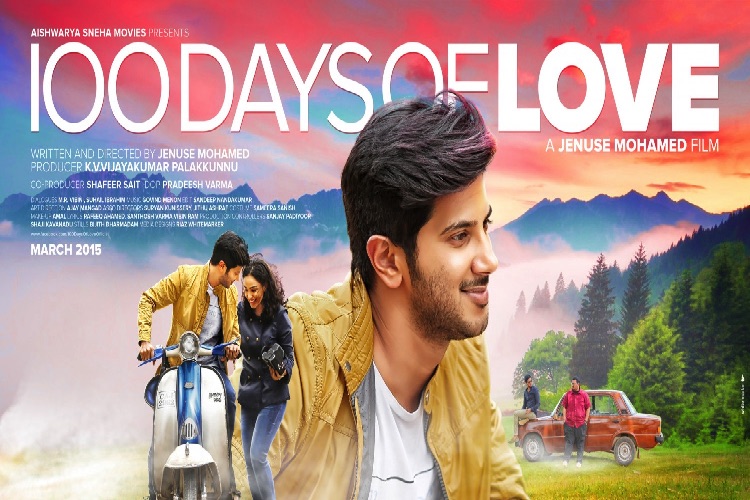 Director: Jenuse Mohamed
Cast: Dulquer Salmaan, Nithya Menen
Banner: Abhishek Pictures and SCC Movies
Music: Govind Menon
Editor: Sandeep Kumar
Producer: S Venkatarathnam
Plot:
Rao Gopal Rao (Dulquer Salman) is a features artist, aspiring cartoonist who is just figuring out to deal with a break up. One of those arid days, he accidentally sees and falls in love with Savitri (Nithya Menen). Rao Gopal Rao chases Savitri in the big world of Bengaluru but in the due course he happens to meet Rahul (Rahul Madhav) who warns him to be away from Savitri. However, RGR meets Savitri accidentally and discovers an old connection between them. Both RGR & Savitri eventually get closer but she chooses to get engaged to Rahul. How did RGR & Savitri end up – as friends or lovers? – forms the rest of the story.
Actors' Performances:
Dulquer is a gem of an actor and he always shines in characters like 'Rao Gopal Rao'. The name sounds vintage but he just any other sensible, sensitive, passionate creative guy-next-door.
Nithya Menen was no less! She was gorgeous and her character 'Savitri' was decent and dignified enough but could have been more intense and interesting.
And both of them strike a brilliant chemistry. But the guy who could grab your eyeballs with his personality and character is Shekar Menon as 'Gummadi' in the film. However Rahul Madhav, Vineeth and Praveena played brief and less significant roles. 
Analysis:
Much against to the hype, 100 Days of Love is a simple and routine love story marred by a lackadaisical narrative. Director Jenuse Mohamed chose an urbane premise but fails to strike a chord in spite of a decent plot.
Guess what! Unlike the usual love stories we get to see in Telugu, this film has minimal characters but all of them are simple, sensible, sensitive and realistic. But it is the narration that affects the love story. It is devoid of the quintessential vigor, fun and emotional connect that can help you enjoy the film. A routine plot, conflict point and screenplay but the lack of an effective staging spoils the broth.
The characters and performances along with arresting visuals are the lone engaging elements in the film. But the screenplay fails to engage you right from the word go. The film keeps crawling…crawling eventually triggering you to check your WhatsApp/Facebook notifications/at least your phone lock screen once in a while. Now we leave it your imagination and intelligence!
Positive Aspects:
– Sparkling chemistry between Dulquer & Nithya Menen.
– Performances of the lead cast especially Dulquer, Nithya & Shekar Menon.
– Story and characterization.
– Cinematography
– Editing
Negative Aspects:
– Narrative especially Screenplay
– Lack of entertaining elements might disappoint the masses.
Music:
Songs by Govind Menon and back ground score by Bijibal might have served the wants of his director but not the script. The songs might not appeal to all the sections of the audience and the back ground score could have been livelier.
Verdict:
100 Days of Love is a simple, decent and routine love story which is marred by a boring narrative. But if you are accompanied by expectations, it can be 2hr 35mins of boredom!