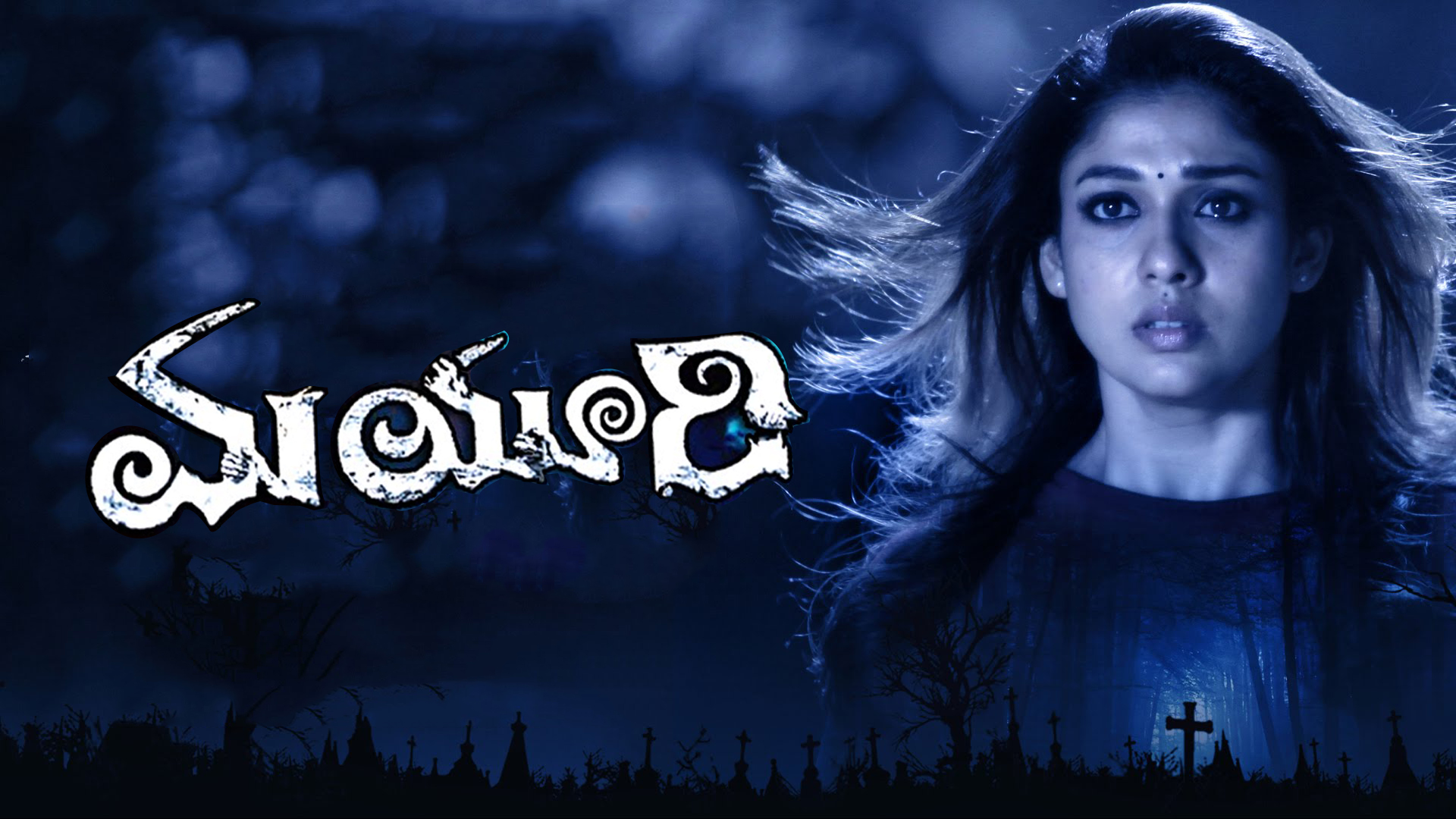 Mayuri – Best Thriller Movie Review
Review Overview
Vsual Effects
Audio
Screenplay
Story
58
3/5
Summary : Director : Ashwin Saravanan Producer : C. Kalyan Music Director : Ron Ethon Yohaan Starring : Nayanatara, Aari

User Rating:

Be the first one !

58
Amidst the Horror-Comedy trend, here comes a serious Horror-thriller with Nayatara as main lead. A Tamil dubbed telugu film "Mayuri", hows the movie, does it scared the audience? Let's see
Plot: film starts with some weird incidents happening in the life a drawing artist after he reads a story sent by a editor for Magazine, He realizes that it is related to a place called "Maya Vanam" which is located far away in the woods.
Meanwhile, in a parallel thread, Apsara(Nayatara) a struggling artist, leaves his husband and lives with her friend. She is struggling for finances.
and there is this movie crew, made a film called "Cheekati" and for publicity, they through a challenge to public that, whoever watches the whole movie alone in theater will get a 5 Lacs as prize money.
Apsara senses this challenge as an opportunity, gives her acceptance to face the challenge, what happens while she is watching the film? Who is Mayuri? And what's her story? forms a brilliant story.
Analysis: Director has a mind-blowing plot, in a way he justified the story with his superb taking and executed in a convincing way. Screenplay of the film puzzles the audience, makes to think but never leaves audience in a confusion, There are flaws and routine scenes here and there, but because of superb camera work and non-linear screenplay makes it a edge of a seat thriller.
One should appreciate the crew, because with in a very limited resources and budget, crew was able to deliver a good filmatic experience for the audience. With the selection of colour grading for different threads, director have done a laudable job.
Directors brilliance can be seen by, the way he handled certain roles like Mayuri and Arjun, without showing their faces. All the artists although new, gave what is required. Only song which is written by Chandrabose is good.
Artist Performances:
Nayanatara may be the lead actress but has less screen presence and she only needs just to give some subtle expressions, which she managed with perfection. All the other artists done well, Director abstracted the right expressions from them.
Technical Departments
Mayuri more of a technician's film rather than the actor's film. Every department done well, Cinematography is top notch, Art department have done brilliant job. Lighting through out the film is excellent. Costumes are natural. BGM enthralls you.