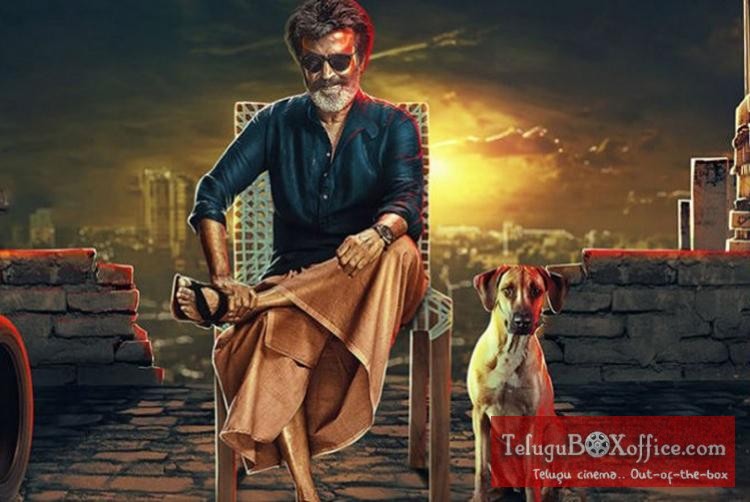 Movie Review: Kaala
Rating: 2.5/5

Cast: Rajinikanth, Nana Patekar, Huma Qureshi, Eshwari Rao, Samuthirakani, Shayaji Shinde, Ravi Kala and Others
Music: Santhosh Narayanan
Cinematography: Murali
Producer: Dhanush
Story, Screenplay & Direction: Pa.Ranjith
Inspite of 'Kabali' disappointment, Rajinikanth teamed up with Pa.Ranjith again to make 'Kaala' which is based on the lives of slum-dwellers in Mumbai. Has they hit the bull's eye at least in the second attempt? Let's see…
Synopsis:
Kaala (Rajinikanth) is a leader who fights for the well-being of people living in Mumbai's slum Dharavi. Political Leader Hari Dada (Nana Patekar) who controls rest of Mumbai couldn't digest the domination of Kaala in Dharavi. Kaala objects his attempts to conquer the slum with Real Estate Mafia. What's the outcome of the conflict between two powerful individuals forms rest of the tale.
Performances:
Rajinikanth's screen presence, mannerisms and style quotient is pleasing to watch. He maintained such good energy levels even at the age of 67 and leaves a solid impact with his performance.
South Indians will realize the acting calibre of Nana Patekar with 'Kaala'. He looks menacing despite remaining calm & his confrontation scenes with Rajini are delight to watch.
Eshwari Rao does a remarkable job. Even those who questioned her casting as Rajini's Wife will appreciate her contribution upon watching the movie. Huma Qureshi, Samuthirakani and Anjali Patil did justice to their roles.
Pros:
Rajini-Nana Patekar Combo Scenes
Background Score
Pre-Interval Block
Cons:
Age-Old Story
Slow Narration
Second Half
Technicalities:
Songs composed by Santhosh Narayanan aren't pleasing, particularly due to the Tamil Flavour. He did show his mark with Background Score & the contribution for Hero-elevation Scenes is priceless. Camera Work is impressive. Production Values are lavish. Dharavi set springs a surprise. Dialogues are well-written. Director Pa.Ranjith tried to correct few things which went wrong with 'Kabali' this time. He, however, wasn't completely successful in delivering a wholesome entertainer. Ranjith not only failed to use Rajini's charisma fully but also kept the narration painfully slow.
Analysis:
Movie Lovers expect entertainment from films starring Rajinikanth. People crave for Thalaivar-mark hero elevation scenes irrespective of the story. 'Kabali' was a big disappointment as everyone expected Rajini to essay a larger-than-life role. Though Pa.Ranjith have good intentions, Telugu Audience couldn't accept Superstar in such a weak character. This is why expectations on 'Kaala' have been pretty low right from the day first look posters were launched.
Once again, Ranjith preferred a story based on a social issue yet he tried sincerely to please Fans with hero elevation scenes. In 'Kaala', Rajinikanth appears as a man who represents the weaker sections. The Film is dead slow for the first 30-40 minutes. Pace picks up only in the pre-interval block. Confrontation scene between Hero & Villain before the Interval is a major highlight. The manner in which heroism was elevated without an action block is really pleasing to watch.
After this scene, Expectations increase on the Second Half. Ranjith fails in other aspects though the confrontation scenes between Rajini & Nana Patekar are designed well. The kind of entertainment Movie Buffs expect from Rajinikanth goes missing in the Second Half. Clashes & Painful Stories shown here mayn't appeal to everyone. Running the film on a single thread is a bit let down.
'Kaala' ends up as an ordinary movie after Rajinikanth launches a people's movement. Lack of novelty in the story and repetitive scenes act as spoilers. Tamil Flavour in music and scenes mayn't be appreciated by Telugu Audience. Overall, What's being delivered by Ranjith won't be pleasing even hardcore Rajini Fans completely.
Bottom Line: Half Rajini – Half Ranjith!