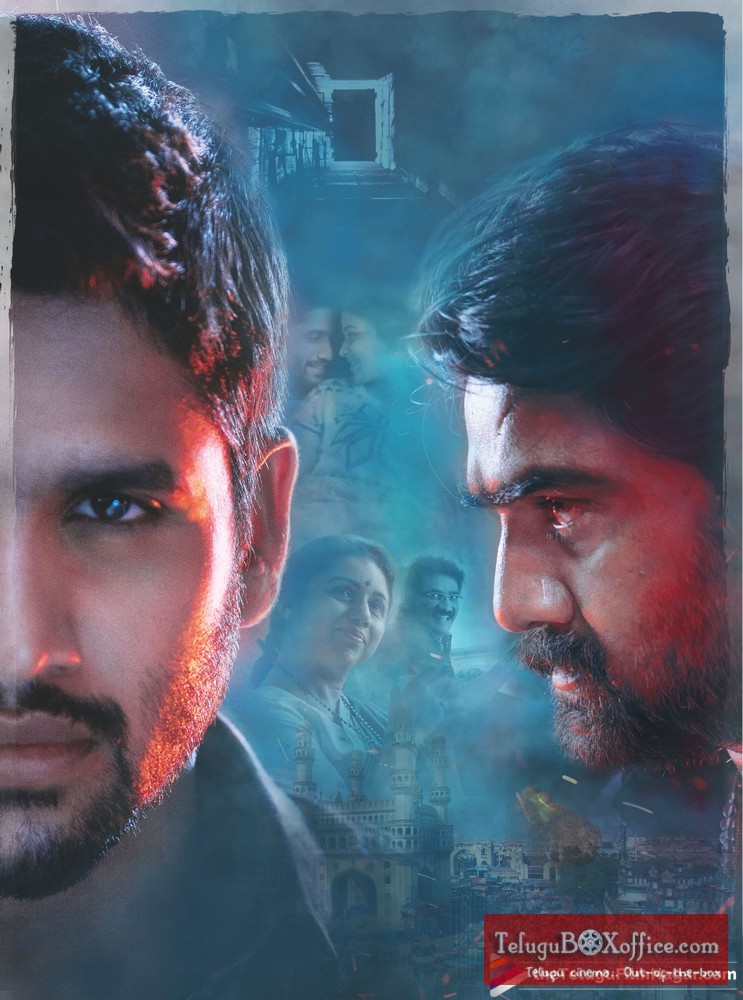 Naga Chaitanya is trying out different films one after the other. His new film, Yuddham Saranam is out in the open and read on to see how much does it impresses us.
Story:-
Rao Ramesh and Revathi are both doctors and spend a peaceful life with their family. One fine day, they happen to see a brutal murder and Nayak played by Srikanth is behind it. Things get worse with time and they get killed in a mysterious situation. Left with no choice, the younger son(Naga Chaitanya) of the couple takes things in his hands and plans a revenge. How does he do that is the whole story about.
Performances:
Naga Chaitanya does well in his tailor made role. His body language and personality suit the film really well. His chemistry with Lavanya is good but has not been exploited well. Lavanya has nothing much to do in the film.
Revathi and Rao Ramesh do a superb job in their respective roles. Murali Sharma plays the cop with a humorous touch. Priyadarshi is wasted. And coming to Srikanth, his role starts off well but he is made a joker by the end of the film.
Technical Department:-
The film looks very classy and has been shot very stylishly. Music by Vivek Sagar is disappointing and his background score was even more horrible. Not once during the second half does he elevates the proceedings.
The film is screenplay based but the young director failed to handle the screenplay well during the second half and creates confusion for the audience. The story and narration are ages old and have nothing new.
Highlights
Chaitanya Performance
Family emotions
Minus Points:
Second Half
Weak Villain
Bad Narration
Summary:-
There is nothing wrong in choosing an old revenge story for your film. But it is on the director to narrate the film with some good moments and racy screenplay. Sadly, all these are missing in Yuddham Saranam and makes for a boring watch for the audience. Just wrap up the first half and get out of the theaters as the film falls from there on.
Rating: 2.25 – Silly Revenge Drama