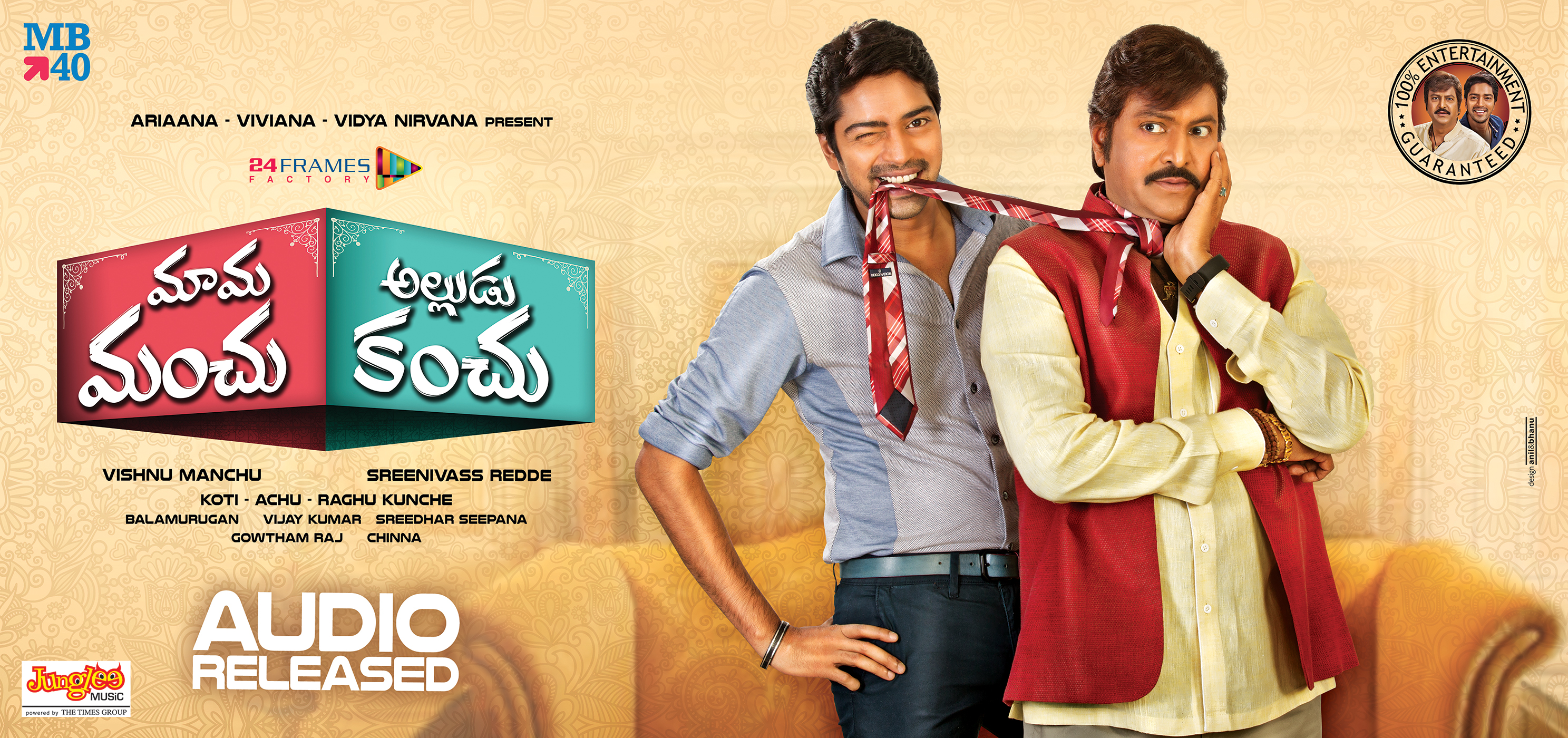 Well, it is known that the audio of the epic laugh riot, Mama Manchu Alludu Kanchu was released in
November. An audio success meet is being held on the 19th of December in Tirupathi. The entire star
cast of this film is set to grace the occasion. Huge celebrations are planned in Tirupathi and the entire
Temple town is buzzed about this event. Since Mohan Babu hails from the area of Tirupathi, the makers
planned to have this success meet there.
Also this year marks the 40 years completion of Mohan Babu as an Actor. There is already a great
positive buzz about the audio of the movie, with songs being more on the fast and fun genre, owing to
the nature of the movie. "It would be lying to call this function a platinum disk function, as there are
hardly any CD's produced because of the digital boom and there are hardly any places where CD's are
sold. Rather, for today's market, it would be appropriate to call this such functions, AUDIO SUCCESS
MEET." Producer Vishnu Manchu tells us.