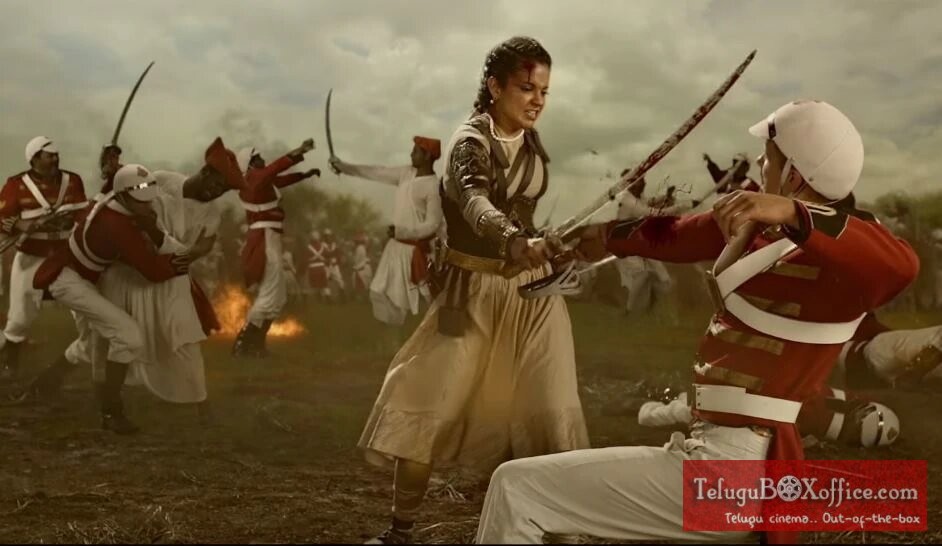 Emotions never cease to exist when we get to know the character, integrity and patriotism of Queen Jhansi Laxmi Bai, as her life story unfolds in the form of the film MANIKARNIKA.
Rani Laxmi Bai's courage radiates into a thousand chandeliers giving light and energy to people associated with her, and her kingdom of Jhansi. Her valour is an epitome for woman as an achiever. Fighting for weak and deprived is an added majestic charm to her royal crown. Trust and firm belief in her capabilities as a king among her people was an uncommon feat any woman warrior could dream for. Rani Laxmi Bai achieved it, and remained a true legend among the daughters and sons of Mother India. Kangana Ranaut nailed, the spirit and ethos of Rani Laxmi Bai and her people, of our past era, into the hearts of women and men of lndia living in the present era
A big salute to the director Krish Jagarlamudi for a sensitive portrayal of the film. Great writing by Vijayendra Prasad. Congratulations to the Producers Kamal Jain, Zee Studios, and other cast and crew the success of this outstanding film.
Finally KANGANA, KANGANA, KANGANA… you should admit now that God blessed you with this wonderful opportunity to enact Jhansi Laxmi Bai on the screen. And you lived into the character. Keep going… BRAVO.
Manikarnika Review