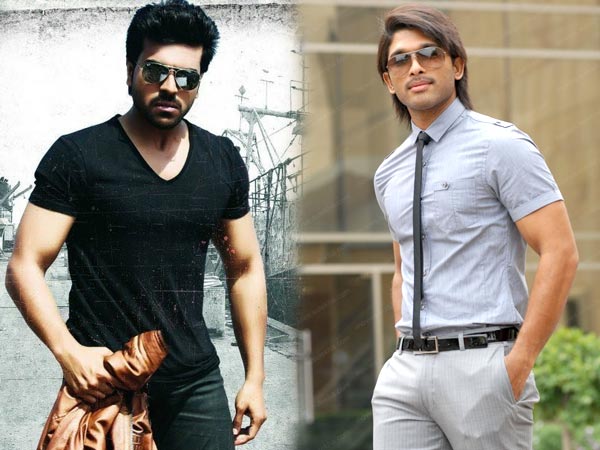 There was a time when Allu Arjun and Ram Charan were the best of friends. They used to hang out together and do everything together. But, now-a-days, that has reduced and they are rarely seen together in public.
Some might say that this is due to the pressures of married life, as each one has to take care of his or her family. But even discounting for that, Charan and Bunny seem to be maintaining a distance. Even in the many pictures of Srija's wedding that are out on social media, Bunny and Charan are nowhere to be seen together, except in family pics. Even in those pics, they are at opposite ends.
Adding fuel to the fire, even Chiranjeevi and Allu Aravind seem to be a little less cozy in the pics. All of this maybe mere speculation, but as the saying goes, there is no smoke without fire. 
There are rumours in the industry about a possible rift between the two heroes after Bunny's meteoric rise as a star hero. Let us hope that these rumours are false and that all is well within the family.