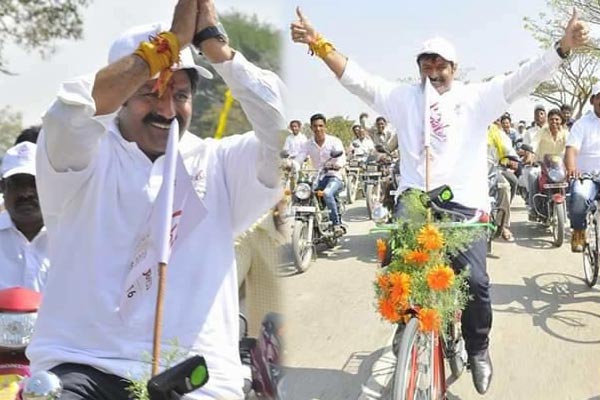 Nandamuri Balakrishna is known for his dynamism, energy and interestingly he is the same dashing personality both on and off screen as well.
This was once again revealed today with his unparalleled bicycle feat in Hindupur, AP. As a part of promoting the upcoming Lepakshi celebrations on the
27th
and
28th of February
, Balayya (MLA of Hindupur) participated in a Bicycle rally event and the 55yr old actor, politician shocked everyone by cycling above 16 kilometers at a stretch without a halt.
The bicycle rally started from Kodikonda check post to Lepakshi and Balayya cheered fans and supporters all the way with his dynamic bicycle charge.
Addressing a gathering after the bicycle rally, Balayya talked about the legendary Lepakshi Utsavalu and urged everyone to contribute in making the event successful.